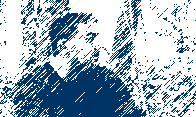 Hello.
My name is Erik Anderson. You have guided yourself to my homepage. I say "Welcome" and have a look around. There is a lot of information that will help you get to know me.
I have just recently gone through a major life event. I have been working full time with a fortune 500 company as an IT contractor for the Department of Defense. I attained this job with nothing more than an Associates Degree. My company has offerings for continuing education and I have decided to utilize them. In the the fall of 2001 I began my journey at The College of Central Pennsylvania. I am in their Business Administration Bachelor's program, with a major in Marketing.
Where to start
You can begin your view into my world at the most informative page. Click on the tab above that says "home" and you will go to the page I update most frequently.